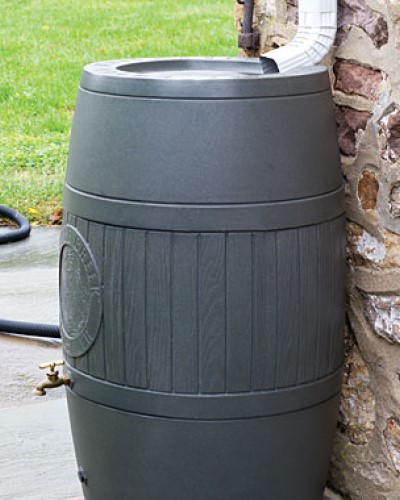 Price: $129
(moss green, antique brown)
(dimensions: 540g – 22″ d x 36″ h, 20 lbs)
This is a new designer 54 Gallon Rain Barrel with wood grain detail to resemble an oak barrel. There are UV inhibitors in the premium resin to protect against color fading and degradation.
These Rain Barrels come with an overflow hose (6′ long by 1.25″ diameter) and a 1/2″ spigot.
They are available in Moss Green and Antique Brown.