WHOLESALE / MUNICIPAL RAIN BARRELS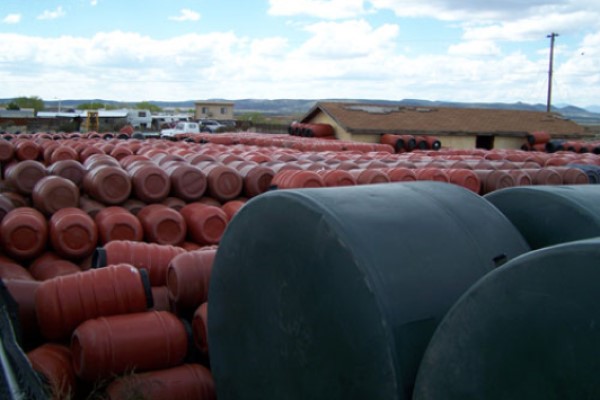 We supply wholesale rain barrels throughout New Mexico and are always looking for new accounts. Minimum order is 20 barrels, although we will work with new accounts to get you started.
Wholesale truckload deliveries are available throughout the U.S.A. A 53′ semi holds about 310 barrels. We sell them as is, rinsed inside power washed outside, drilled, with or without hardware, etc. Let us know what you want.
IN STOCK NOW!
TEXT message to order
(505) 660-9477