Santa Fe water is too valuable to waste. The City's Water Conservation Office is here to help. Outdoor Rebates are offered to water customers for new irrigation equipment and/or new system installations.
Customers have up to 6 MONTHS FROM PURCHASE DATE to submit REBATE APPLICATION.
All submissions must include copies of receipts – you will be able to upload copies before you submit your application.
Rain Water Catchment (Small Volume)
Rain Barrels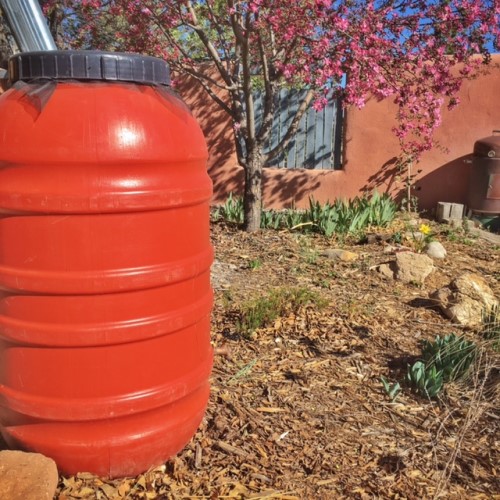 REBATE VALUES
50 to 99 gallon – $12 ea
100 to 199 gallon – $25 ea
200 to 499 gallon – $50 ea
Requirements:
Rain barrels must have an overflow, secure lid for safety, screen, and water access tap to qualify. Each residential customer is eligible for rebates on a maximum of four rain barrels per household on account.
Rain Water Catchment (Large Volume)
Tanks / Cisterns
REBATE VALUES
Tanks / Cisterns have a rebate value of $0.25/gallon.
Bonus cistern rebates also available.
BONUS 1:
Additional $0.125/gallon-size cistern to handle 2″ of rainfall on roof.